The Department of Economics is pleased to announce a new mentoring scheme designed to provide academic support and guidance to all students enrolled in our Economics Degrees. This initiative is part of our department's focus on teaching excellence and continuous student development. Current and potential students are advised to contact Dr Ericka Ramirez for further information about the mentoring scheme.
Objectives
The Mentoring and Academic Support initiative aims to provide students with a mentor (a member of academic staff) during each year of the undergraduate programme at Middlesex University. Mentoring is an activity where the development of the mentee (student) is the main focus. This activity is based on building a trustful relationship between the mentor and mentee. The focus of the mentoring is determined by the student. However, mentors should provide direction and advice to help students in their academic development and in reaching their goals. Mentors should be a positive figure that will help in raising aspirations, self-confidence and motivation of mentees based on realistic goals.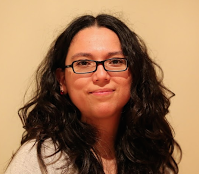 The role of a mentor
Support the student's development plans, including suggestions about how to understand academic priorities based on the student's final goals.
Understand the student's goals.
Help the student to take action on goals.
Listen to the student's academic and personal concerns.
Help the student to understand the benefits of academic development and to comprehend its long-term results.
Help the student to focus on factors, habits or circumstances that require immediate attention to achieve short and long-term goals.
Meet on a regular-basis with the student every 4 to 6 weeks during learning weeks.
Be confidential and discrete. Specific content of conversations will not be disclosed to anyone.
Be objective and non-judgemental.
If a third-year student is keen on start looking for a job, the mentor will broker an introduction to the Department's employability mentor Dr. Jyoti Navare and Employability Service.
If the student is in the condition to start applying for jobs, it is the decision of the mentor to give feedback on cover letters and/or resume structure. This will be entirely the mentor's decision and the initiative will not oblige the mentor to take this responsibility.